Rangoli Competition (Art Competition)
The Art competition was conducted in  9 villages with 84 women. We first selected 1st & 2nd prize at village levels then chose the top 3 finalist.
The finals were conducted on the MTRDS premises. Out of the 9 village finalists 3 were selected with 1st, 2nd & 3rd prizes.
The Finalists
1st Prize – Mother Group, Narketpally Village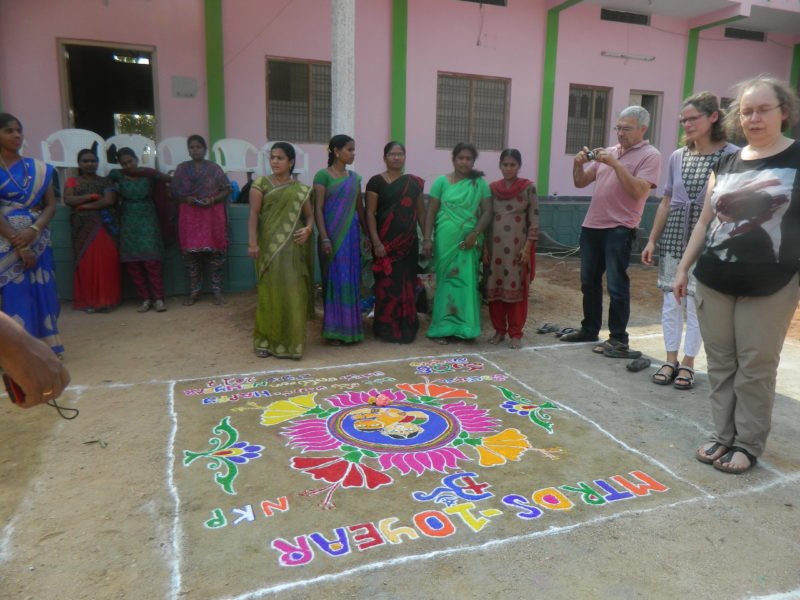 2nd Prize – Vijetha Group, Akkalayagudem Village
3rd Prize – Triveni Group, Munikuntla Village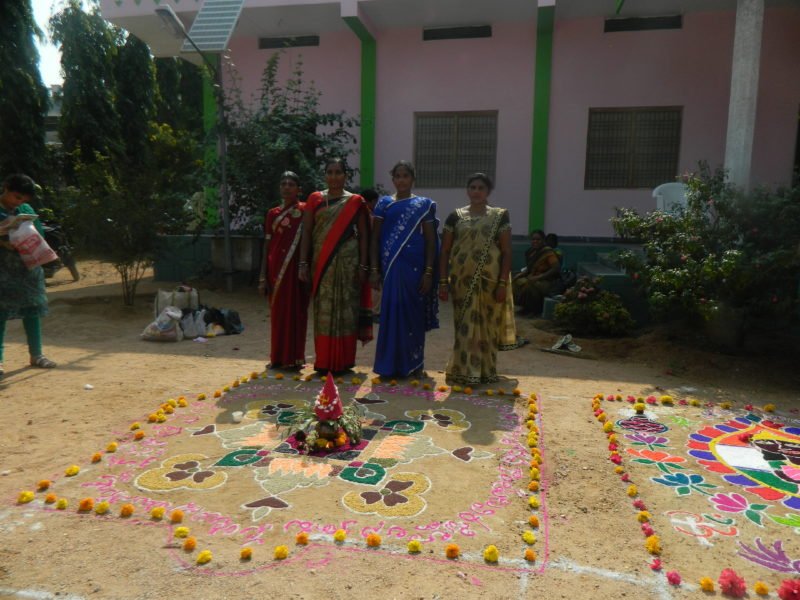 Akkalayagudem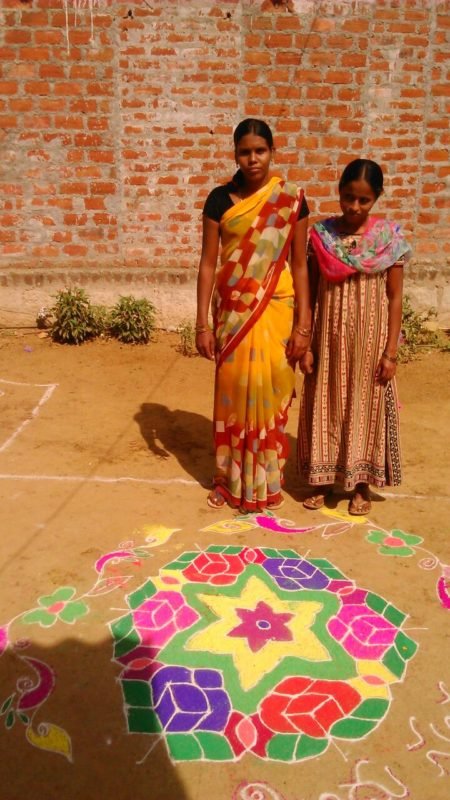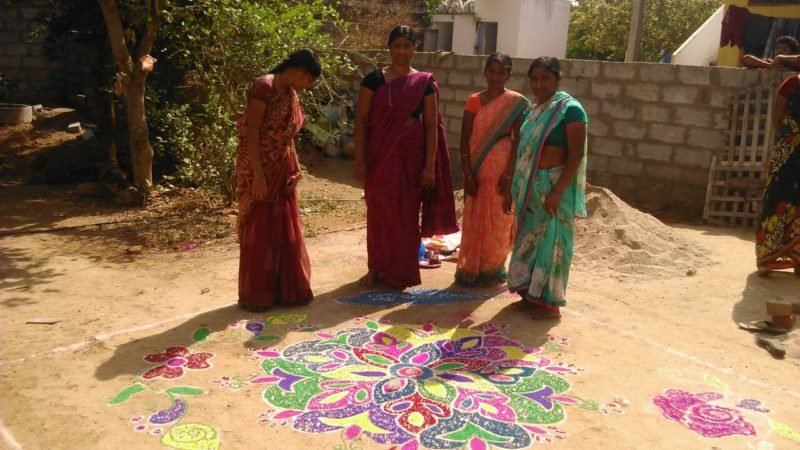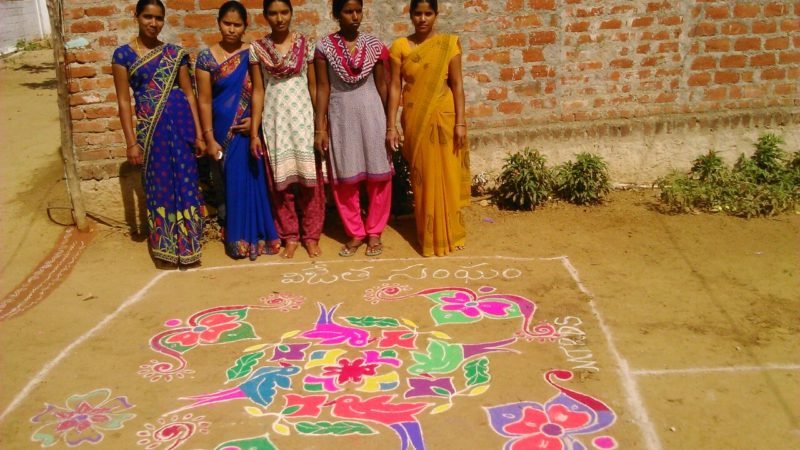 A P Lingotam Village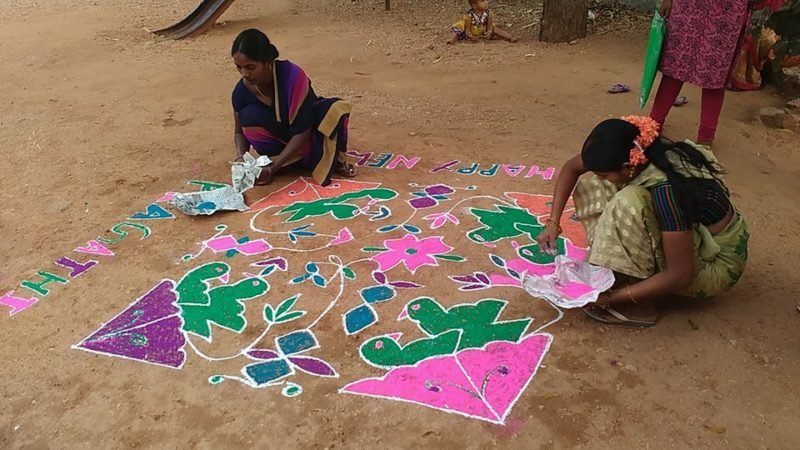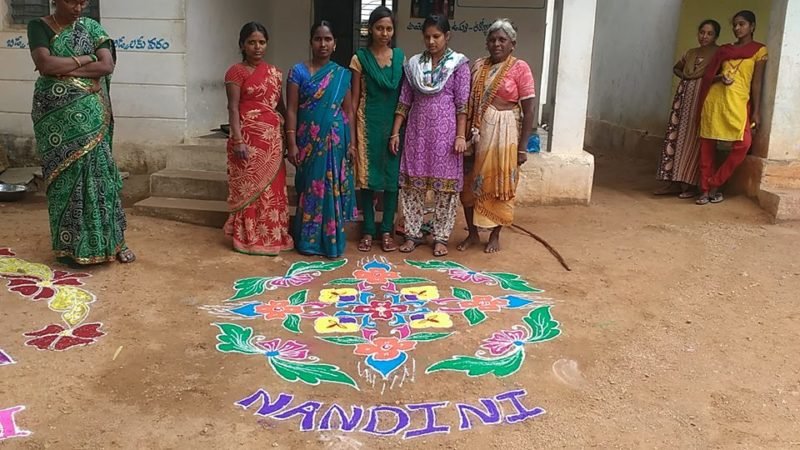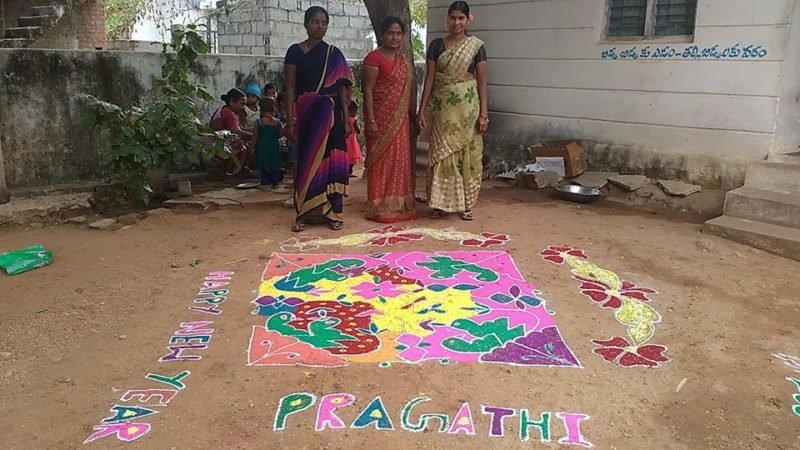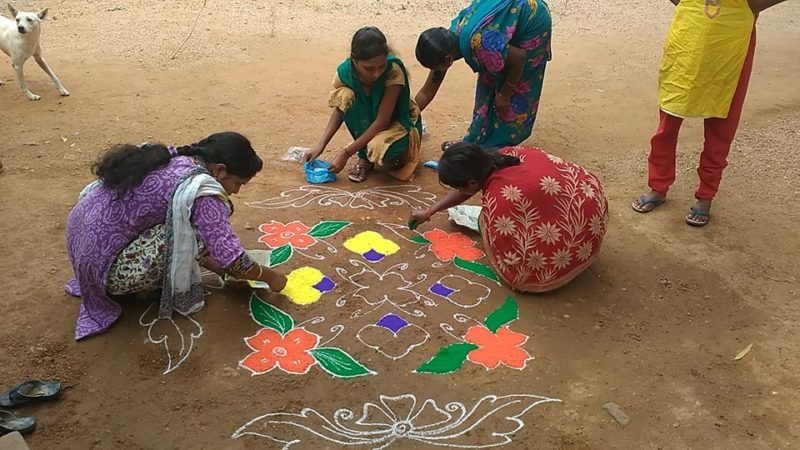 Cherlapally Village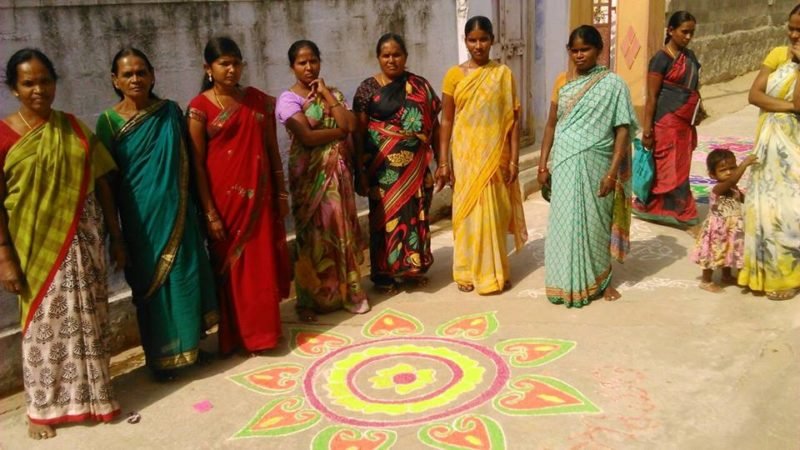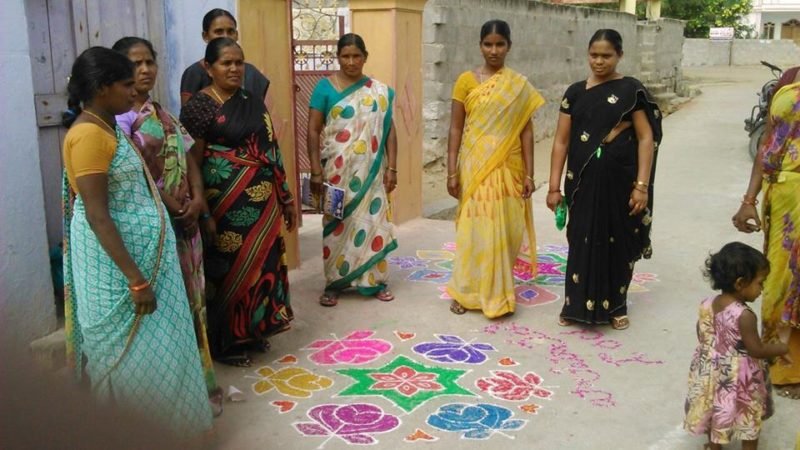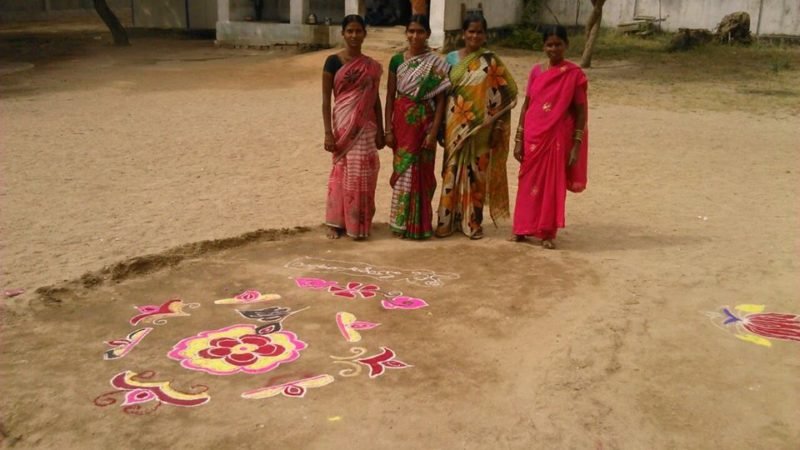 Inupamula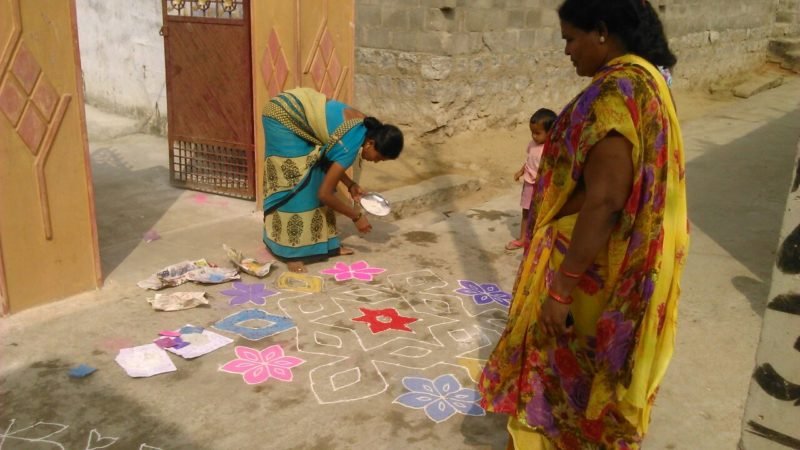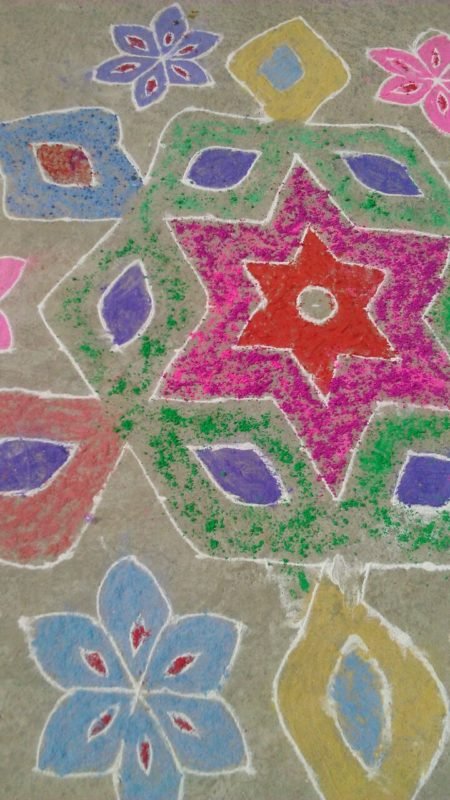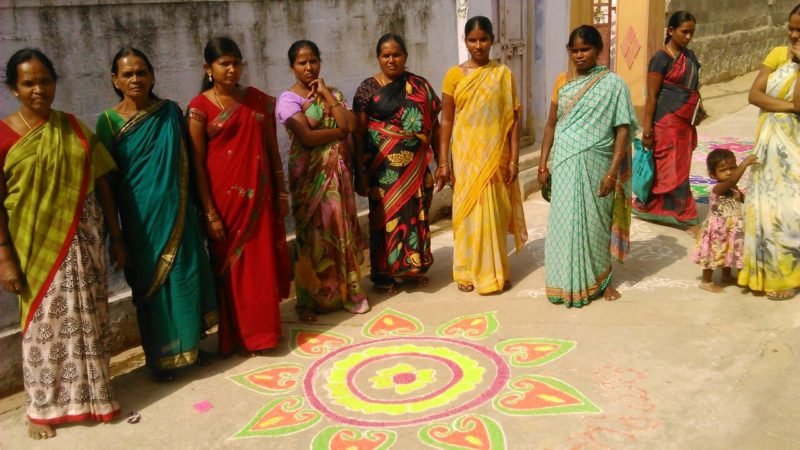 Kalimera Village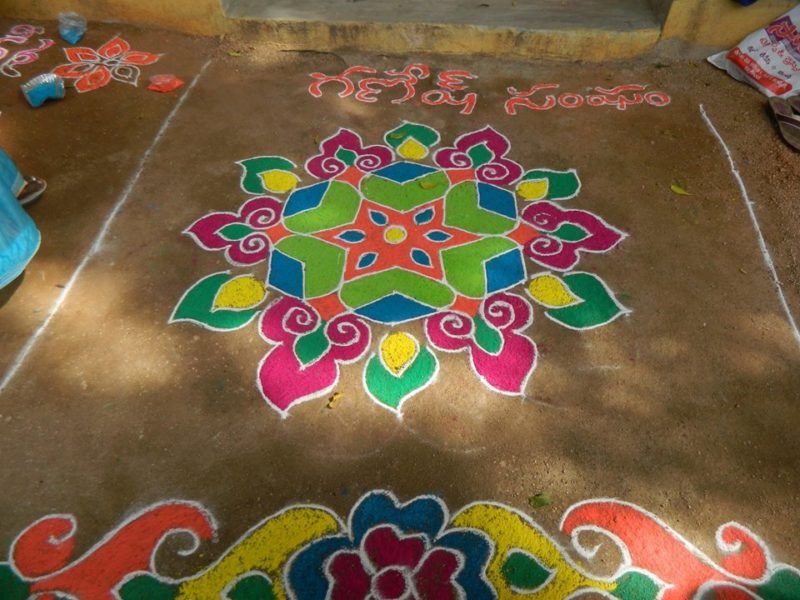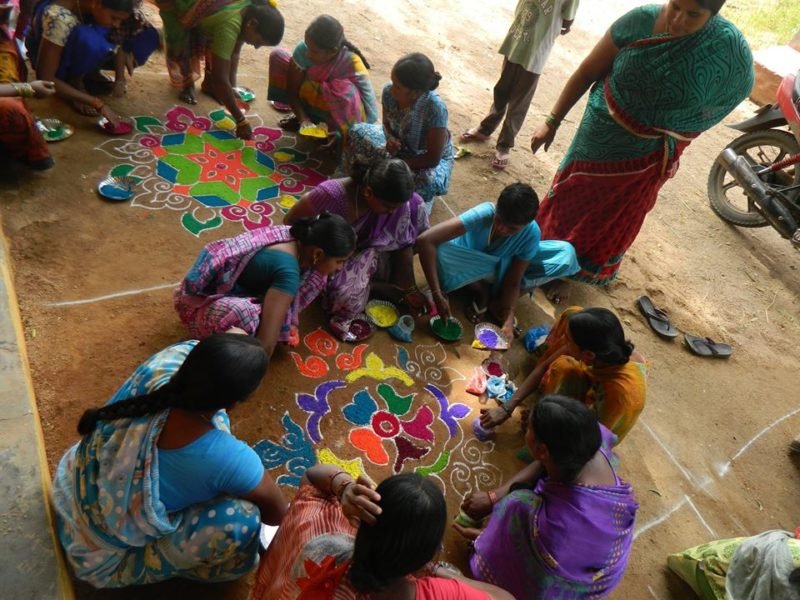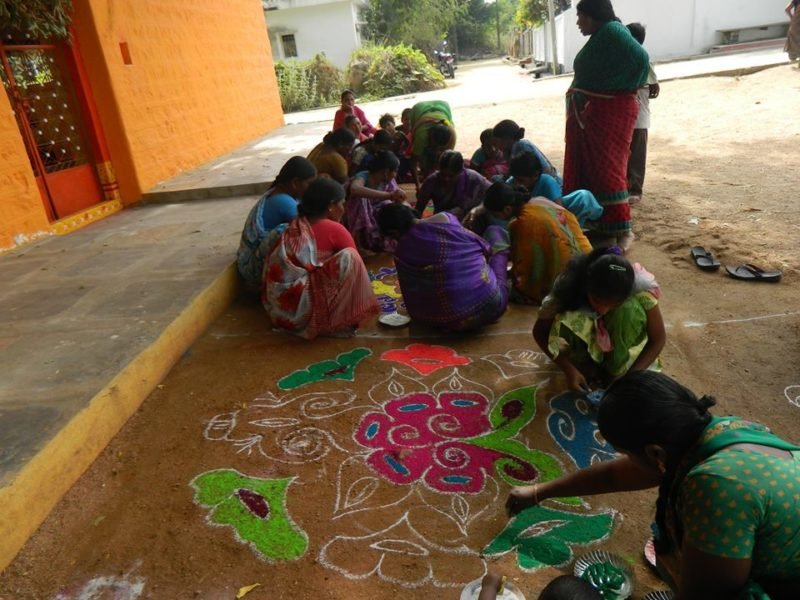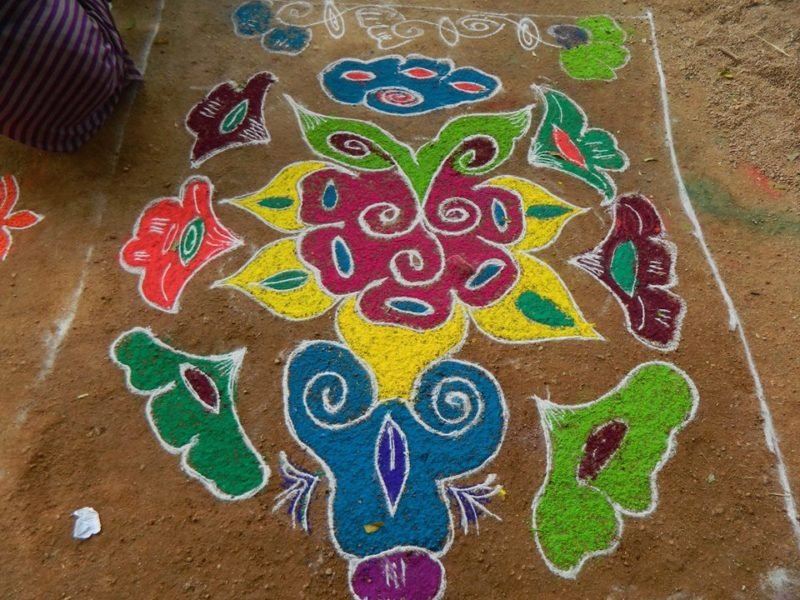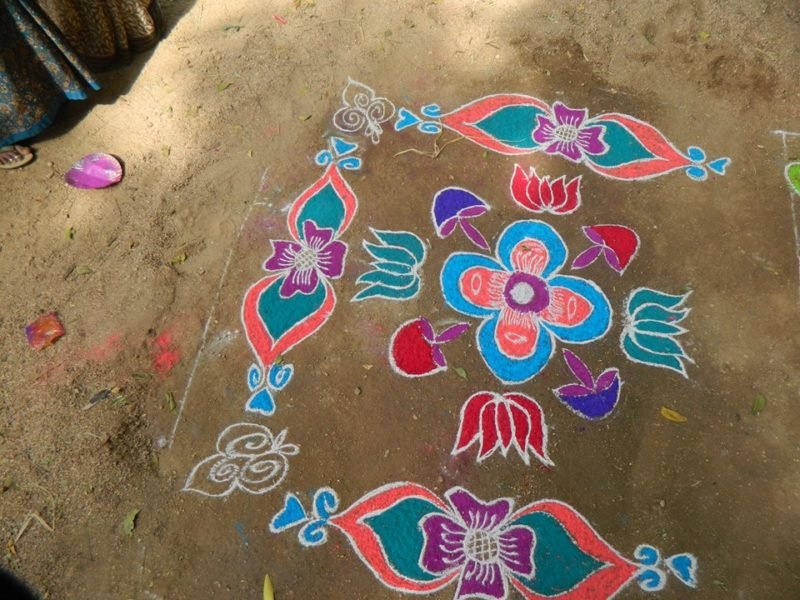 Nemmani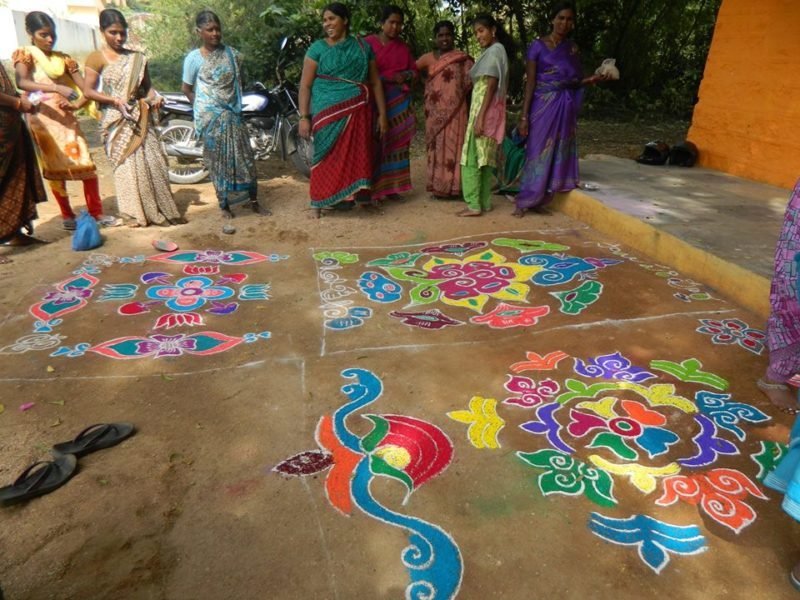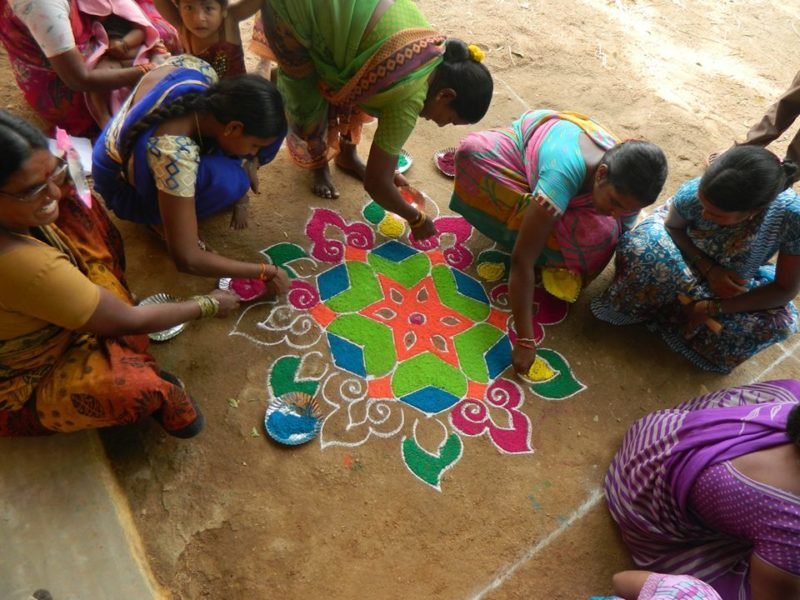 Narketpally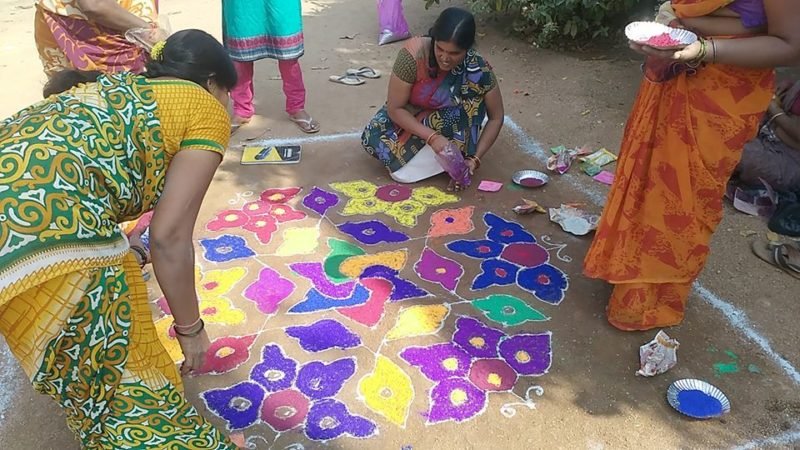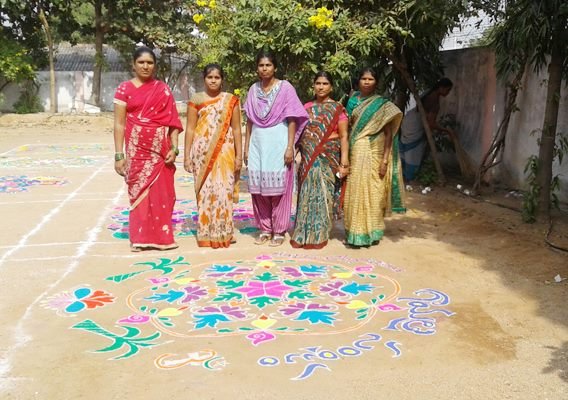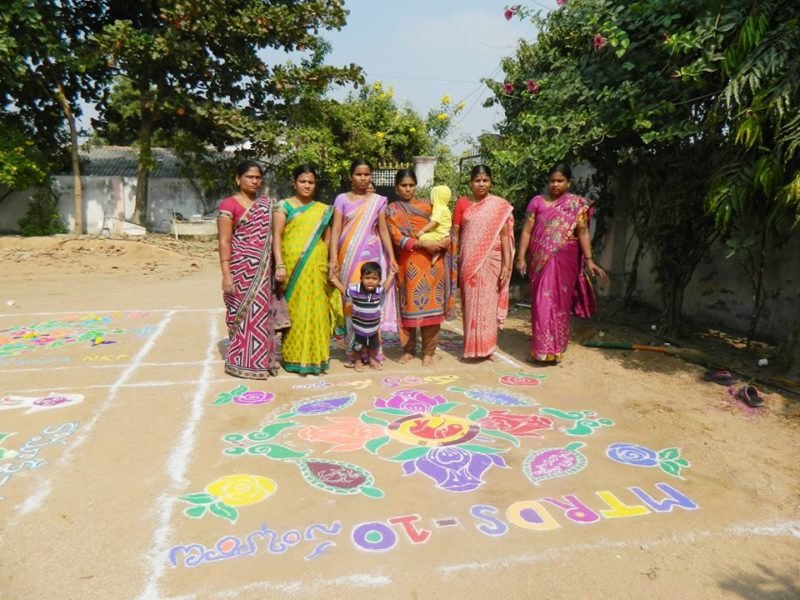 Munikuntla Village